News
Frontier Bargaining Report #137
3/10/2023
Sisters and Brothers,
Your committee has attached a highlight list of the 2022/2023 negotiations. We will be sending out the ballots via USPS Friday, March 17, 2023, and we are tentatively scheduled for a town hall member contract explanation meeting on March 21, 2023, at 7 PM. Once confirmed, we will post the call-in number and exact time. We anticipate the ballots to be counted on April 7, 2023. 
The Union Committee recommends this Tentative Agreement for ratification.
Forever In Unity,
The Bargaining Committee

TS/cmt
opeiu#13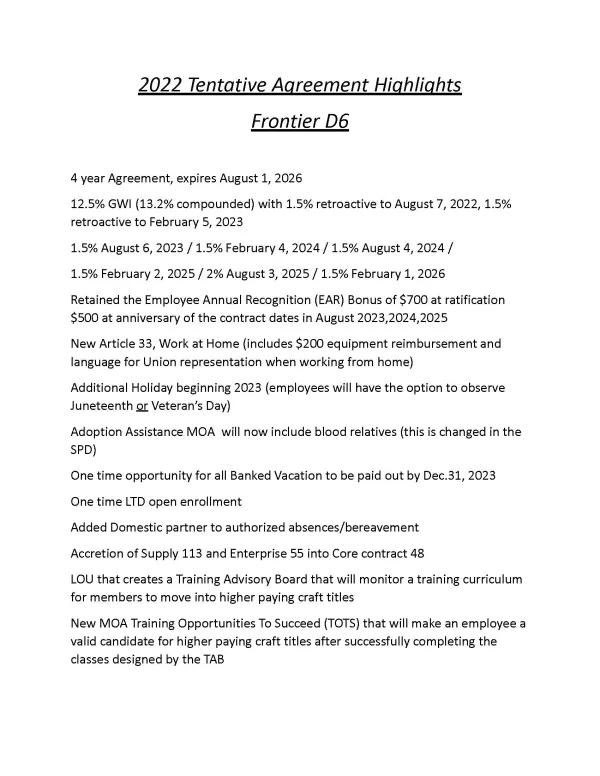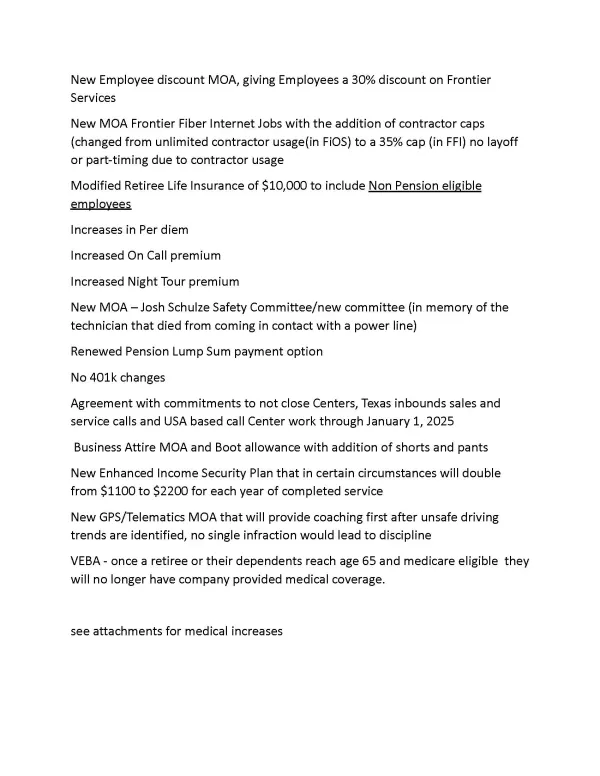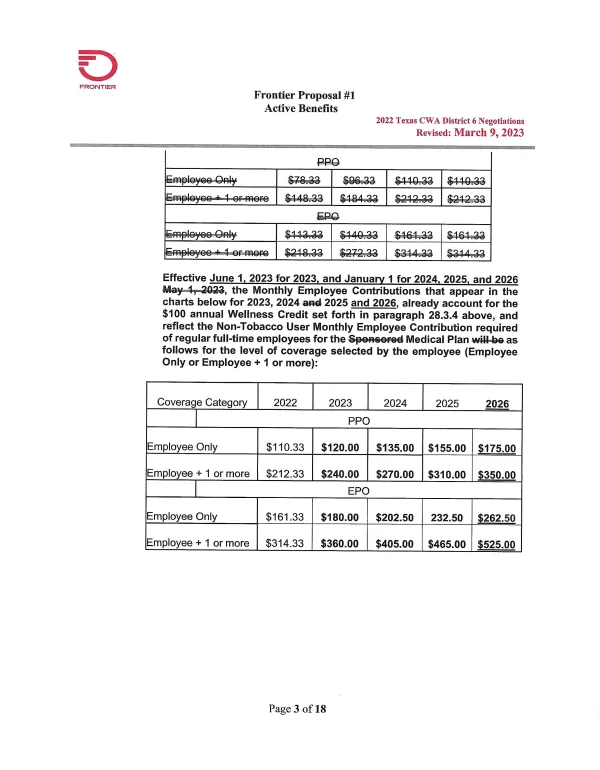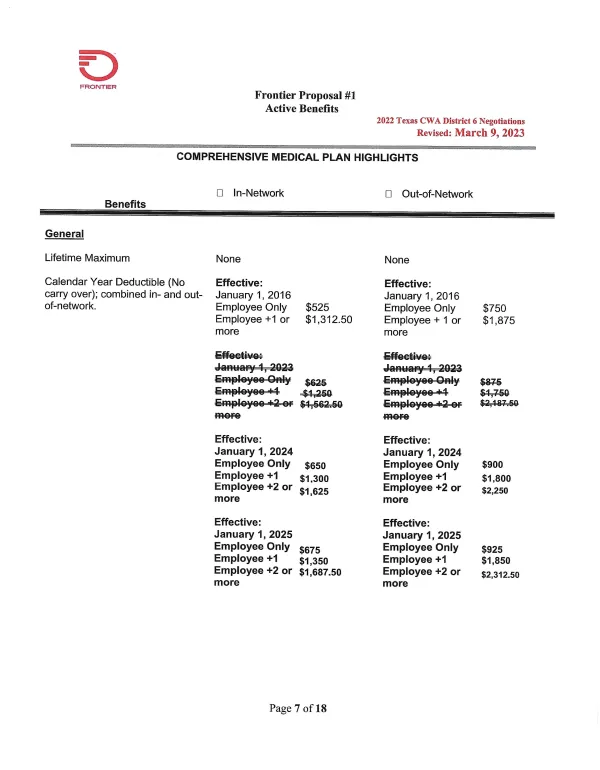 Statement of Claude Cummings Jr. on Confirmation of Judge Ketanji Brown Jackson to the U.S. Supreme Court
CWA Joe Beirne Foundation's 2022-2023 Scholarship
Current Company COVID-19 Action Plans & Information