News
2nd Frontier Tentative Agreement Reached
4/21/2023
Sisters and Brothers,
This afternoon, the Bargaining Committee reached a 2nd Tentative Agreement. The only changes to the last Tentative Agreement are as follows:
1. The first EAR Bonus is payable 30 days after ratification if ratified no later than May 15, 2023and will increase from $700 to $1,000. All other Ear Bonuses will remain at $500 paid out on the right after the anniversary of the contract in that year.
2. Full retro back to August 7, 2023 for 1.5% and 1.5% back to February 2023.
3. No healthcare increases for 2023. The only increases will be for 2024 and 2025 out of the 4 year agreement. The only  increases for 2026 will be for the monthly contributions.There is no increase in OOP Max nor Annual Deductible for 2026.
4. The VEBA change from the last TA is that it will not go into effect until 1/1/2024.
Everything in the last TA will still be included in the contract if ratified. We were only able to make modifications to the items listed above. We are including a document in this bargaining report where you can see by wage schedule, what your wage increase by year is based on 2080 hours (40 hours a week for 52 weeks) after the increase for healthcare is deducted. The new changes will be posted on the website as well as the Facebook page. We will not be having another contract explanation call as these changes are self-explanatory. Please reach out to your local leadership to get any questions you have answered. 
The ballots will be mailed out early next week and counted on May 12, 2023.
In Solidarity,
The Bargaining Committee 
TS/cmt
opeiu#13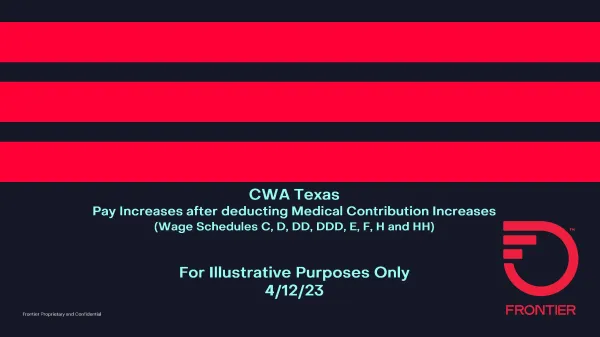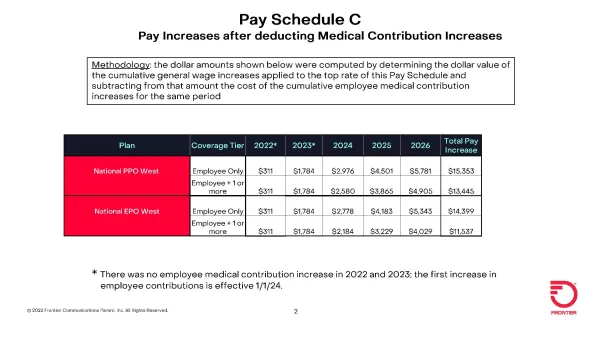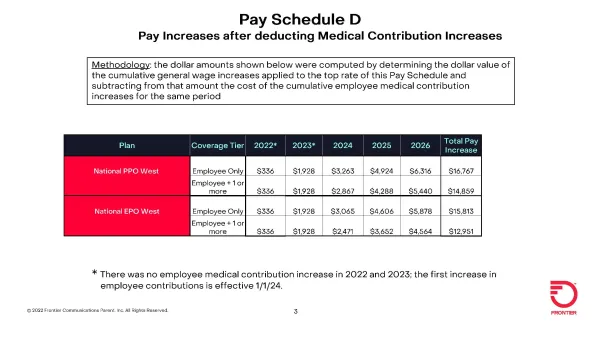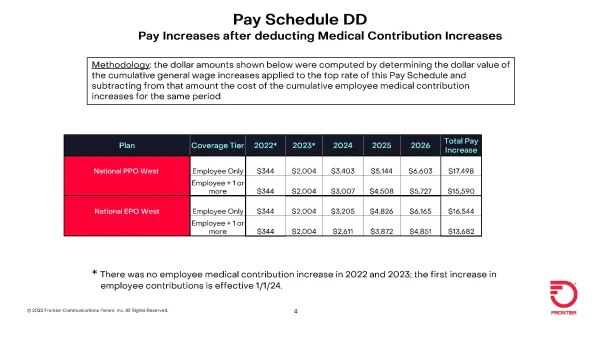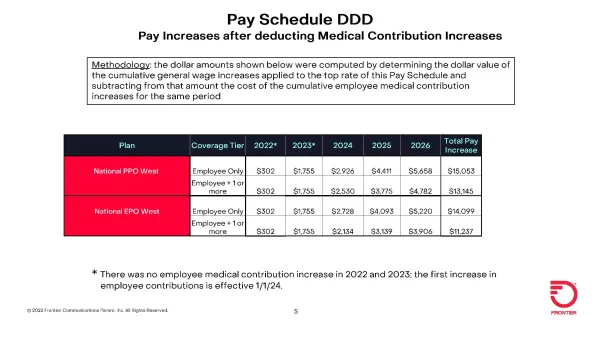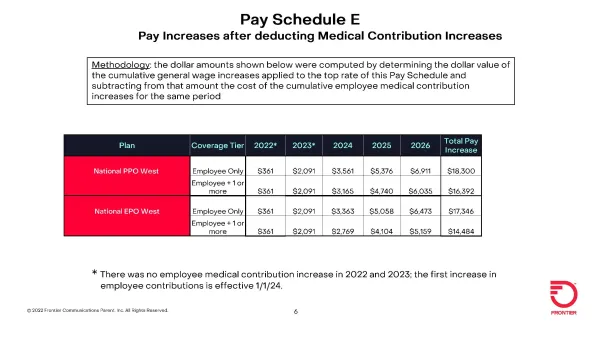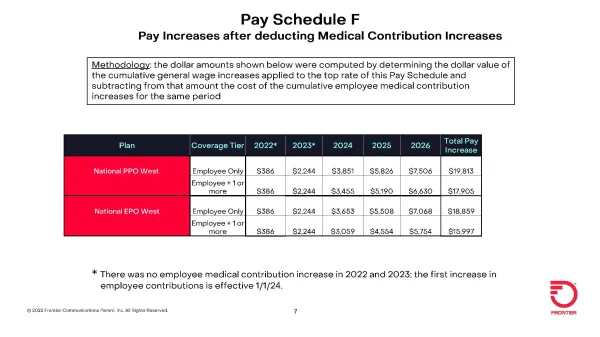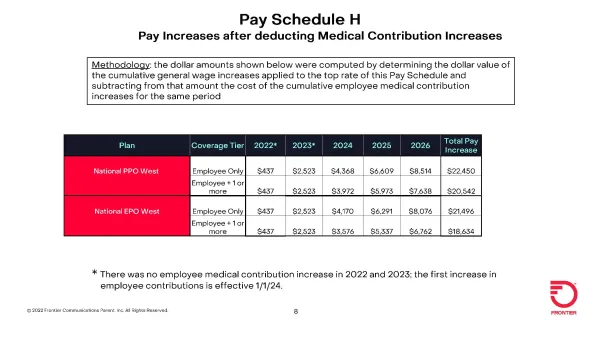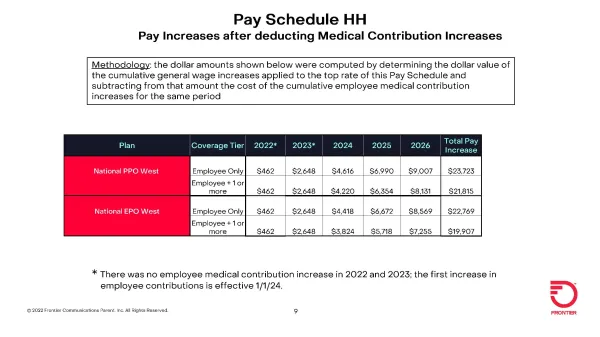 Statement of Claude Cummings Jr. on Confirmation of Judge Ketanji Brown Jackson to the U.S. Supreme Court
CWA Joe Beirne Foundation's 2022-2023 Scholarship
Current Company COVID-19 Action Plans & Information